Iconography
is the branch of
art history
which studies the identification, description, and the interpretation of the content of images: the subjects depicted, the particular compositions and details used to do so, and other elements that are distinct from
artistic style
(source).
OTMA was the way Olga, Tatiana, Maria, and Anastasia Nikolaevna signed their letters together. As the four beautiful daughters of Tsar Nicholas II, the girls lead privileged lives as Grand Duchesses of the Russian Empire. They lived in gorgeous, ornate palaces across the country and wore exquisitely detailed and delicate dresses tailored perfectly to match their "pair," Olga and Tatiana as the older sisters, or, "big pair," and Maria and Anastasia as the younger sisters, or, "little pair."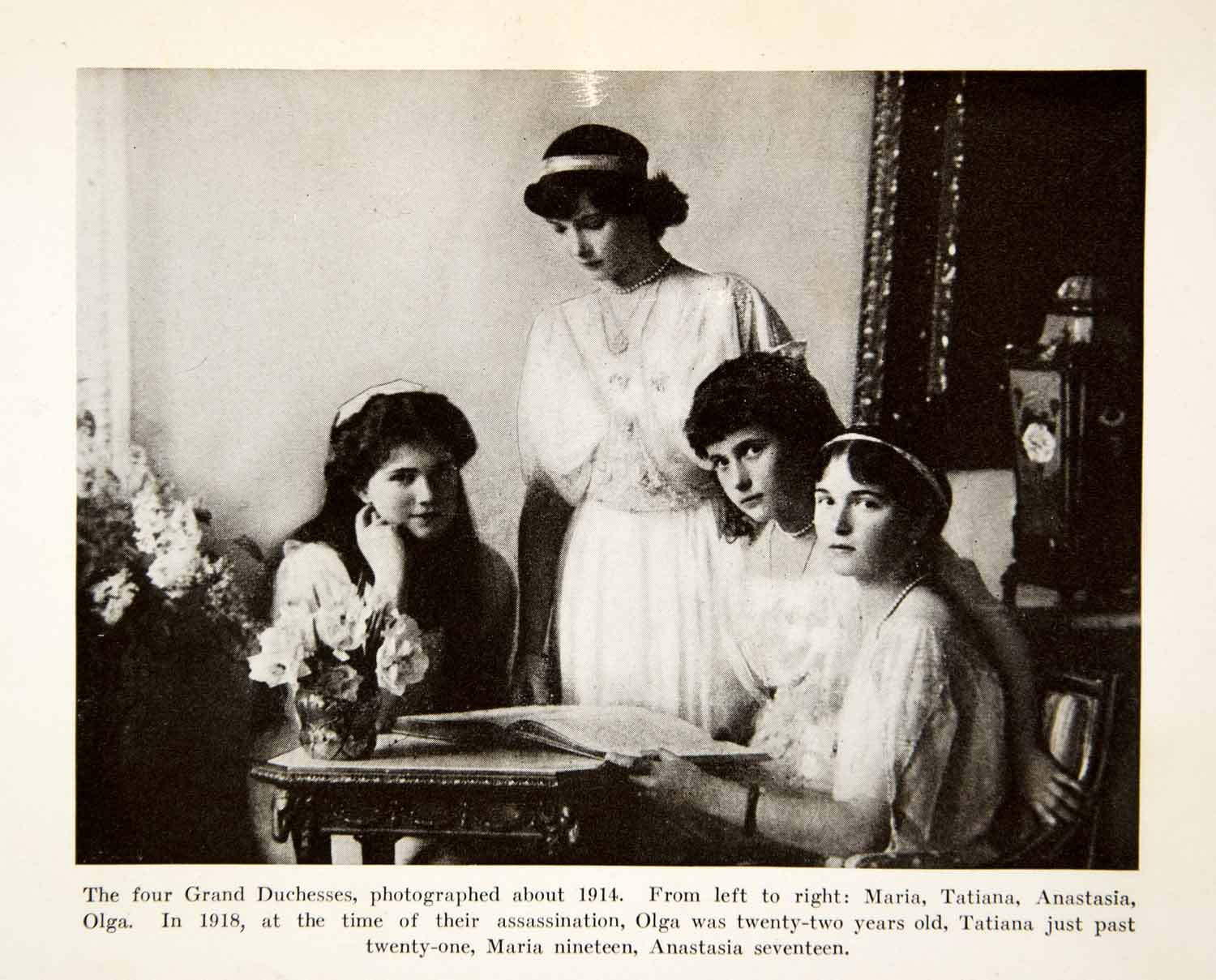 Maria, Tatiana, Anastasia, Olga, as stated above.
The sisters barely left their pairs' sides, let alone each other. They frolicked around their palace in St. Petersburg and loved to pick out clothes and style their mother's hair for sophisticated royal events. No matter what, they were impeccably dressed in the kind of flouncy, billowy clothes any girly girl of today would drool over (if you thought that J. Crew was the original champion of tasteful embellishments and pearls, you thought wrong). Even when they were in the rare casual dress, it was typically a nautical outfit of peacoat and stripes; still something we see on the page of every fashion magazine. A look touted as "classic" and "sophisticated," indeed.
Olga, Tatiana, Maria, Anastasia.
As a history buff, I love looking at old photographs of women and girls dressed to the nines. Too often I see girls say that their fashion icon from the past is Audrey Hepburn, and then stop there. I'd like to say that there are many, many fashionable women throughout history, and we can draw inspiration from them in more ways than is imagined. The Grand Duchesses are incredible fashion icons because they evoked an evanescent, delicate sort of beauty that both mimicked and transcended their short lives.
Maria, Olga, Anastasia, Tatiana.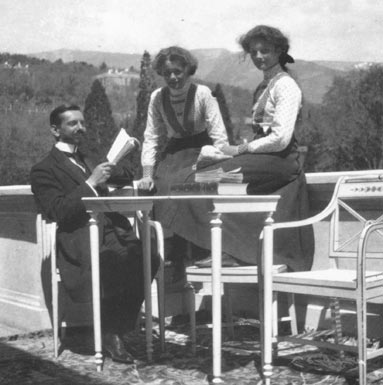 Olga, Tatiana.
Every time I read about their story I can't help but put myself in their world--they were such typical girls living an extraordinary life! The best part about them is that they loved each other; they loved their parents, doted on their father, dreamt about marriage and weddings, played jokes on each other, complained about schoolwork, and gossiped about boys. Even though they enjoyed the amenities of royal life, they were still humbled by sleeping on modest cots, taking cold baths, and devoting themselves to scripture. They were so like us, despite living a hundred years ago and being four of the wealthiest girls on Earth at the time.
As I write this post I get a strange feeling. Somehow, somewhere, I feel a very deep connection to them. When I look at their photos, I yearn for them to experience the lives they never got to live. The Grand Duchesses were murdered when they were barely college-age along with their parents, brother, and servants. The details are so horrific that it shakes me every time I think of them.
They had so much girlish charm that it radiates out of the black and white photographs! Why did this charm have to be cut so short? Of course we could go into the political details of their deaths, but at this moment I prefer to view them as what they were: young, naive girls, representative of the coquettish nature we are drawn to, and symbols of an age where dressing up and elegance was expected, not something of the rare special occasion.
DANA