"But isn't that like, every weekend?"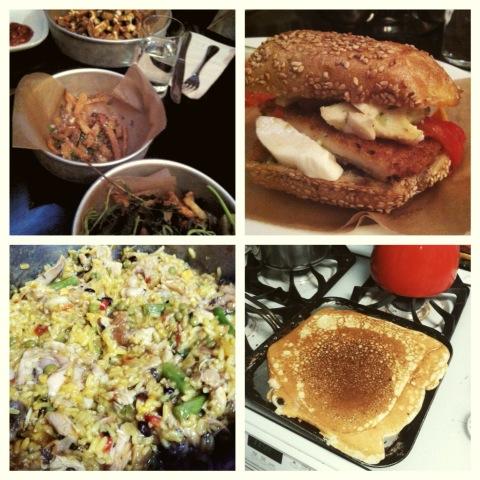 1. Three types of fries at Polpettina 2. Chicken Milanese Sandwich with the heel of the bread loaf, my favorite 3. Homemade arroz con pollo that is really unphotogenic 4. Flipped that bad boy ricotta pancake all by myself.
Hope you ate leftovers and beyond...I think I've had blueberry pie, red and green cookies, carrot cake, and cinnamon buns...just today. Don't repeat that to anyone. I blame hosting Christmas Eve at our house.
P.S. I redesigned the blog AGAIN. Blame that on my applications being due tomorrow night ;)
DANA